Zoom
Sale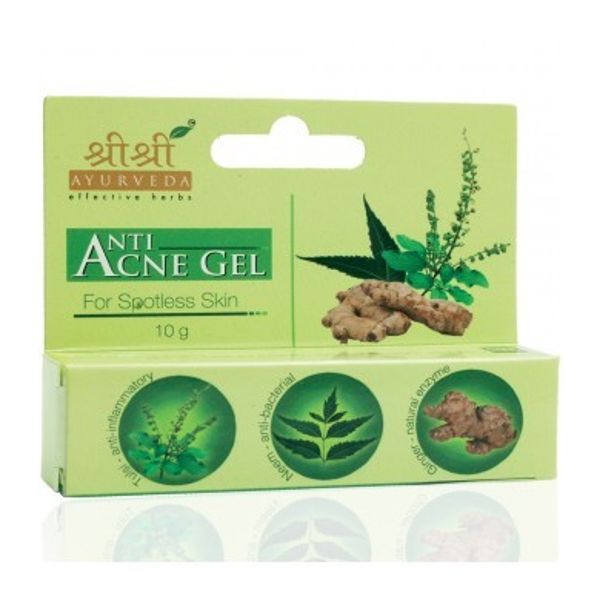 Anti Acne Gel - For Spotless Skin
Price: Rs.115 Rs.89 23% OFF
A complete cure for Acne, healthy & spotless skin, is just one touch away. Sri Sri Ayurveda's Acne gel is a complete cure for acne as well as for dark spots. It heals pimple, acne, blackheads and reduce scars there by helps in keeping the skin clear and resplendent.
Benifits of Herbs -
Ginger extract is a very good natural enzyme which helps in curing acne.
Neem extract provides cooling effect & it acts as a antibacterial agent.
Tulsi Extract has anti-inflammatory as well as antioxidant property which heals the acne faster.
Quickly absorbs into your skin making it soft, smooth and full of natural glow & radiance. Suitable for all skin types.
Pack size - 10 g
Details
Ideal For
For Glowing Smooth ckin
Key Ingredients
Ginger extract , Tulsi Extract , Neem extract
Skin type
All skin type
Type
100 % Natural
0