Zoom
Sale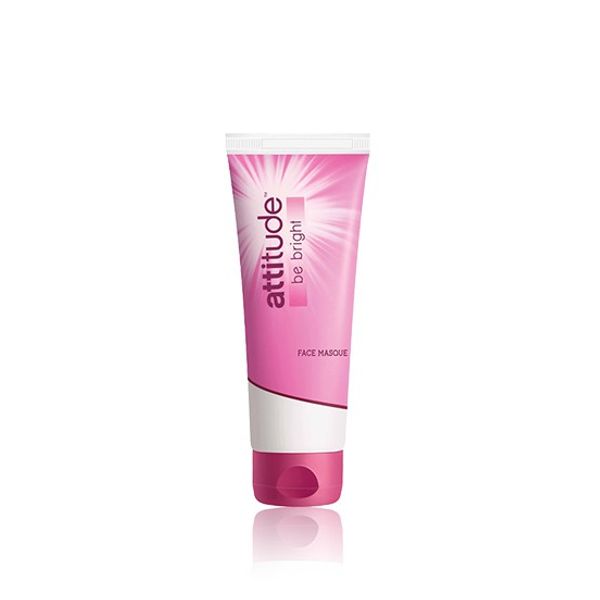 Be Bright Natural Face Masque(100 ml)
Brand: Attitude
Product Code: ND265596
Availability: In Stock
Price: Rs.528 Rs.449 15% OFF
Let Your Unique Beauty Glow Bright
Be Bright Face Masque helps absorb excess oil that can cause clogged pores and leaves skin glowing.
Net weight : 100 g
Description
Be Bright Face Masque is invigorated with:
Blends of extracts from Lotus roots and Oats Kernel that help to provide bright and even toned skin.

Vitamin A & E help to keep skin looking youthful and skin tone.

Red Seaweed extract helps to revitalize skin, moisturizes and smoothen the cutaneous surface.
Benefits
Be Bright Face Masque contains Brightening Complex comprising of:
*LumiskinTM : Special active with skin lightening properties.

Lotus Japonicus Symbiosome Extract- helps keep skin brighter and even toned.

Vitamin A & E: Antioxidants that helps to protect skin against free radicals and work towards young looking skin.
*LumiskinTM is a registered trademark of Sederma SAS France
Advisories
Use Instructions:
Clean your face with Be Bright Face Wash. Then spread Be Bright Face Masque to face and neck and leave for 10-15 minutes. Rinse with water.

For best results, use twice a week.
Details
Directions for use
Clean your face with Be Bright Face Wash. Then spread Be Bright Face Masque to face and neck and leave for 10-15 minutes. Rinse with water. For best results, use twice a week.
Key Ingredients
Vitamin A & E , Lotus Japonicus Symbiosome Extract , LumiskinTM
Size
100 ml
We also recommend:
Be Bright Face Wash
0