Zoom
Sale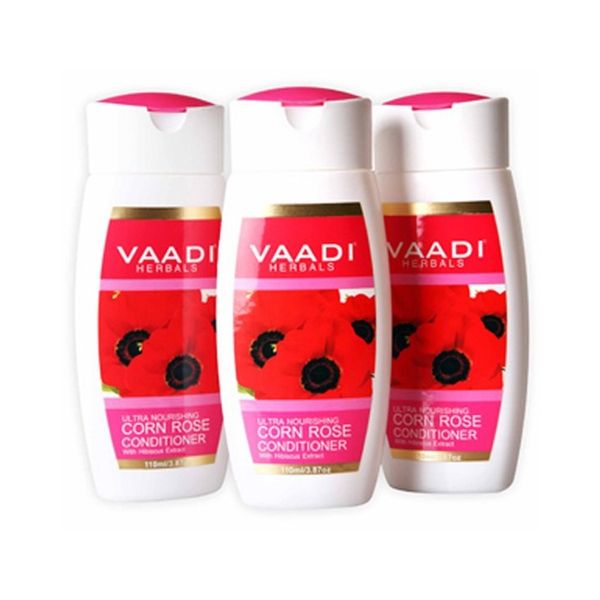 CORN ROSE CONDITIONER with Hibiscus extract (110mlx3)
Price: Rs.354 Rs.177 50% OFF
Quick Overview
Ultra nutrient-rich conditioning formulation, this product is bound to give you hair that is healthy & beautiful. The mineral content of Corn Rose & Hibiscus Extract moisturizes & nourishes each strand from root to tip, increase hair elasticity and repairs damage. The result: your hair is stronger, softer and shinier!
Ingredients
Red Corn Rose : Moisturizes & Softens Hair. Adds Shine and Bounce.


Hibiscus Extract : Deeply Nourishes & Strengthens Hair. Repairs Damage.
Details
Ideal For
Men, Women
Other Traits
Ultra Nutrient-rich Conditioning Formulation, Nourishes Root to Tip, Increases Hair Elasticity, Repairs Damage, Adds Shine to Hair, Strengthens and Softens Hair,
Size
110 ml x 3 pcs
Use for
Hair Shine, Damage Repair, Nourishment & Moisturization
Type
Organic & herbal
0