Zoom
Sale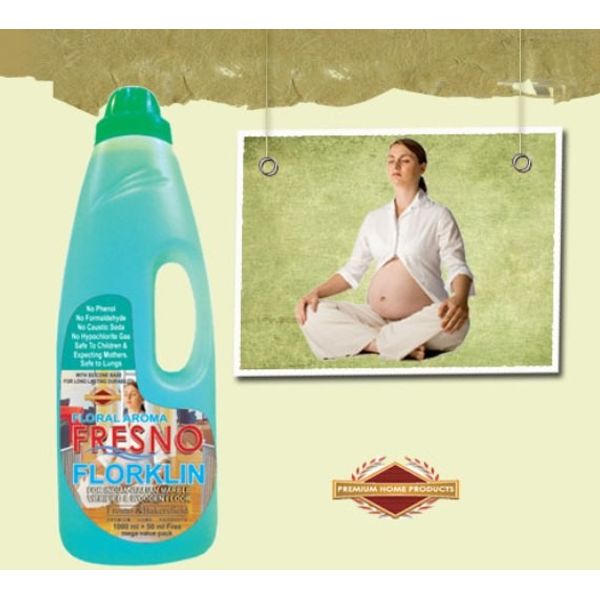 FLOORKLIN (Premium Eco Friendly AROMOTIC FLOOR CLEANR )
Brand: FRESNO
Product Code: NDF234
Availability: In Stock
Price: Rs.170 Rs.140 18% OFF
FLOORKLIN (Premium Eco Friendly AROMOTIC FLOOR CLEANR)
Description
Life brings plenty of messes. FLOORKLIN AROMOTIC FLOOR CLEANR can help clean up after all of them. As the world's most versatile cleaner, it packs incredible cleaning power into a gentle, concentrated formula – all while being safer for the environment.
No Phenol No Formaldehyde No Caustic Soda No Hypochlorite Gas Safe To Children & Expecting Mothers. Safe to Lungs
Benefits
Works on all washable items and surfaces, even your hands.
Biodegradable formula.
No phosphates, chlorine, or other unpleasant ingredients so it's safer for the environment.
Concentrated, so less is more.
Dermatologist tested and allergy tested.
Recognized by the U.S. Environmental Protection Agency's (EPA) Design for the Environment program (DfE).
For Glowing Shine & Aromatic Spa Fragrance Safe To Children, Expecting Mothers, Skin & Lungs No Acids – No Phenol – No Hypochlorite – No Gas
More Information
Use Instructions:
In a wash bucket: Add 1 capfuls (15 ml) to 5 liters (1 1/4 gallon) of water.
In a spray bottle: Add 1 part cleaner to 9 parts water.
Details
Directions for use
Add 1 cap ( 15 ml ) into 1 Bucket water. 1 ml into 1 Liter water
Size
1000 ML
Suitable For
POYASTER & COTTON,SILK& WOOLLEN GARMENT FOR KIDS & EXPENSIVE CLOTHS, SILK & WOOLEN
0