Zoom
Sale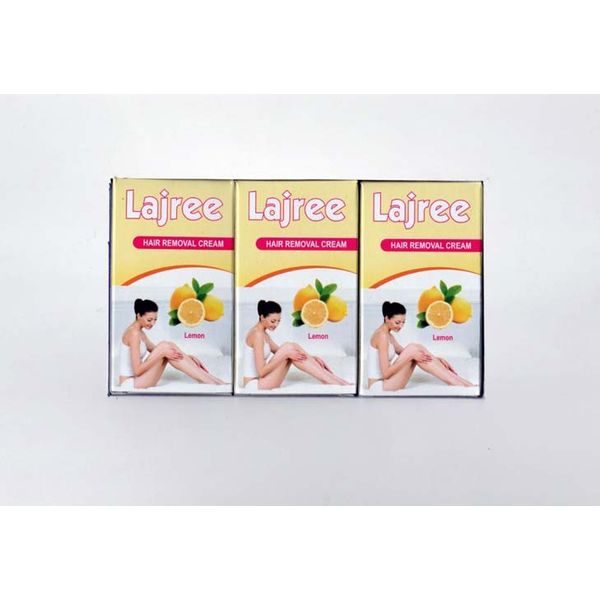 Lajree Hair removal Cream - Lemon with vitamin E
Brand: Lajree Latex
Product Code: NDL04122
Availability: In Stock
Price: Rs.45 Rs.32 29% OFF
Lajree Hair removal Cream - Lemon with vitamin E
An effectiveand practical method for removing hair. It contains Lemon that keeps the skin smooth and glossy. Pleasantly perfumed with a fresh fragrance that brings a very nice sensation during and after application
Instructions for Use :
Clean the areas to be treated with water and then dry it carefully with the aid of the Lajree's spatula spread the cream evenly over the areas and let it work for the time indicated in the table.
Ingredients :
Lemon extract , aloe vera extract, vitamin E.
Features:
Removes Hair
Moisturizing Skin
Caution :
DO not use on irritated or broken skin. Avoide contact with mucous membranes or very sensitive areas. Avoide using alcohol-based cosmetic immediately after depletion. It contains salt of the thioglycolic acid
Follow the instruction for USE
Keep out of the reach of children.
Avoide contact with eyes. In the event of contact with eyes, rinse immediately with plenty of water and seek medical advice
Note : 100% money back policy for 30 days of Invoice date.
Details
SIze
40 gm
Skin type
All skin type. Dull & Undernourished skin
Type
Herbal & Organic
0