Zoom
Sale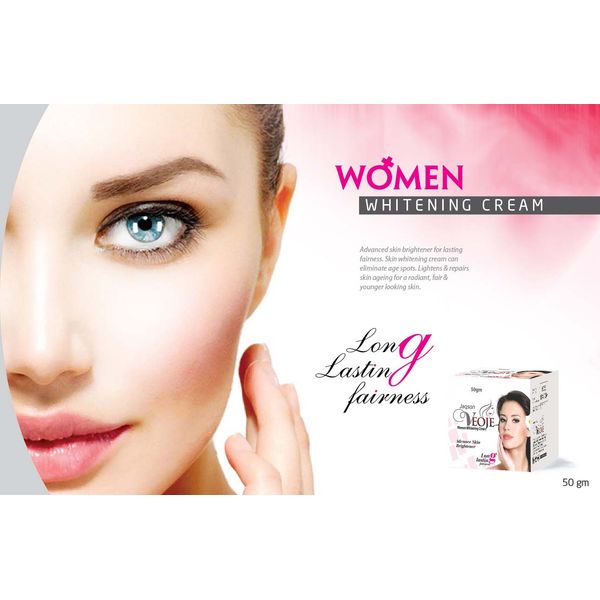 Long Lasting Fairness Cream ( women whitening cream)
Price: Rs.183 Rs.149 19% OFF
Long Lasting Fairness Cream ( women whitening cream)
Advance skin brightener for lasting fairness. Skin whitening cream can eliminate age spots. Lightens & Repairs skin ageing for a radiant ,fair & younger looking skin.
Products Details -
This specially formulated whitening cream is infused with natural extracts of mulberry which helps in restoring the skin with natural fairness spotless complexion. It also protect skin from dark and uneven patches caused by harmful UVA/UVB rays.
Ingredients -
Aloe vera gel, Mulberry , Saffron , Turmeric extract , Glycerin.
Size – 50 gm (1.7 oz)
How to Use –
Spread the cream liberally and massage gently into the skin with circular movement till the cream is fully absorbed into the skin.
Details
How to apply
Spread the cream liberally and massage gently into the skin with circular movement till the cream is fully absorbed into the skin.
Ideal For
Girls & Women
Size
50 gm (1.7 oz)
0