Zoom
Sale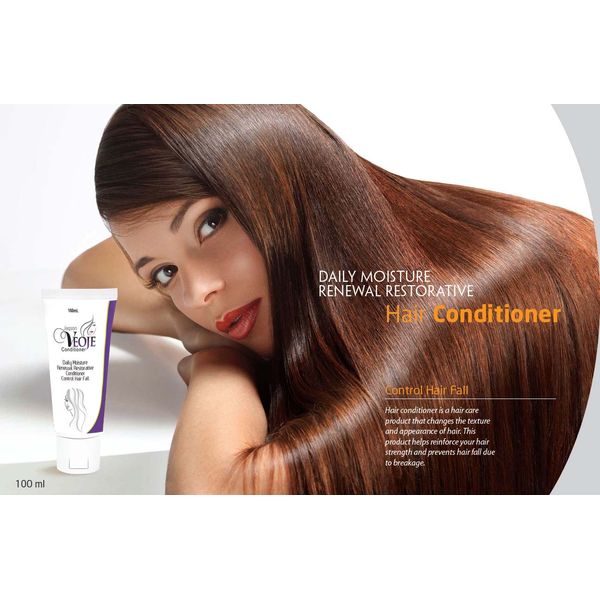 Daily Moisturise Hair Renewal Conditioner
Price: Rs.142 Rs.115 19% OFF
Daily Moisturise Hair Renewal Conditioner
Hair conditioner is a hair care product that changes the texture and appearance of hair. This product helps reinforce your hair strength and prevents hair fall due to breakage.
Product Detail –
This conditioner will give your hair shine. It smoothens and controls spilt ends , restores pH balance of hair and removes an build ups on your hair shaft, thus making your hair shiny and manageable. Also it renewal an restorative your damaged hair and control hair fall more than 75 %.
Ingredients –
Extract of Aloe vera, Glycerine, Lemon & Jojoba oil with Almond oil.
Size – 100 ml
How to Use –
After shampooing, apply right amount of conditioner on your wet hair. Rinse it out thoroughly after 3 to 4 minutes.
More info –
For best result use VEOJE Daily shampoo before using conditioner.
Details
How to apply
After shampooing, apply right amount of conditioner on your wet hair. Rinse it out thoroughly after 3 to 4 minutes.
Ideal For
Boys & Girls , Men & Women
Size
100 ml
0