Zoom
Sale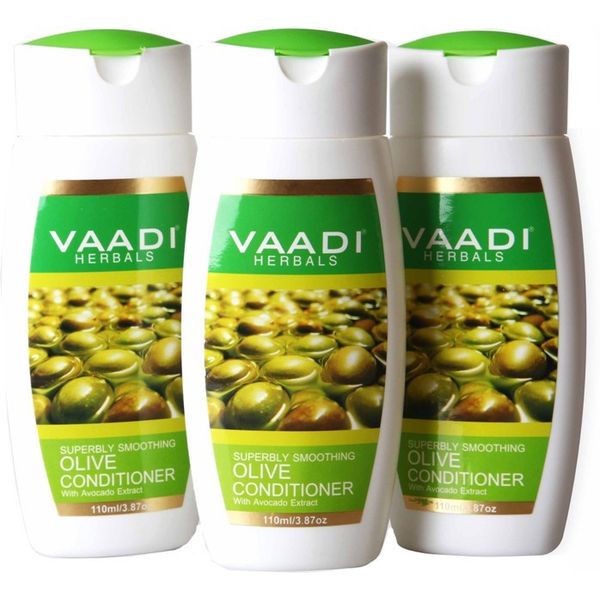 OLIVE CONDITIONER with Avocado extract (110mlx3)
Price: Rs.354 Rs.177 50% OFF
Quick Overview
A multi-vitamin complex, to add beauty and life to your hair; giving you silky smooth hair without letting it go limp. Emollient olives & humectant Avocados penetrate into the hair shaft, deeply hydrating the strands, without making them oily. This complex effectively controls frizz by sealing the cuticles and leaves you with smooth, tangle-free & lustrous hair.
Ingredients
Olive : Deeply Hydrates Hair. Seals Cuticles. Adds Shine.
Avocado Extract : Smoothes & Softens Hair. Controls Frizz.
Details
Ideal For
Men, Women
Other Traits
Penetrates into Hair Shafts, Hydrates the Strands, Controls Frizz, Seals Cuticles, Adds Shine to Hair, Smoothes and Softens Hair,
Size
110 ml x 3 pcs
Use for
Hair Shine, Straightening & Smoothening
Type
Organic & herbal
0