Zoom
Sale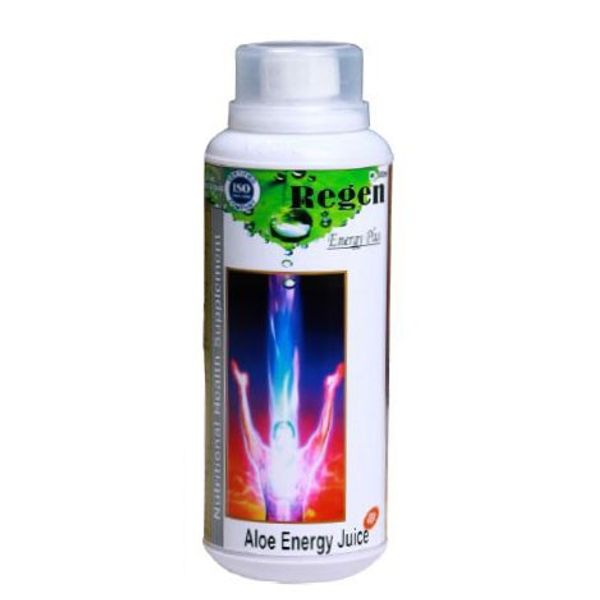 Organic Aloe Vera Energy Juice
Brand: Vedic Herbals
Product Code: N VH022
Availability: In Stock
Price: Rs.450 Rs.225 50% OFF
Our Aloe Vera Energy Juice is a concoction of powerful ingredients that make it an instant energy booster. Our experts have prepared this formulation after extensive research and development and that is visible in the results. This juice instantly recharges your body and makes you feel energetic. We are a prominent Manufacturer, Exporter and Supplier of Aloe Vera Energy Juice and you can trust us for safety and quality of the formulation.

Health Benefits Of Our Aloe Vera Energy Juice

Instantly recharges the body
Relieves constipation and improves digestive system
Regulates cholesterol levels
Improves blood circulation
Good source of iron, magnesium, phyto-nutrients, high orac & complex carbohydrates.
Improves metabolism
Recharges mind & act nerve / brain tonic
De-stresses body & mind

Contains : Organic aloe vera leaf juice with beet root, cinnamon, green tea, shatawar, turmeric, spirulina, ginger, glucose-fructose syrup &class II preservatives.
Details
Key Ingredients
organic aloe juice with shatawar,sunthi, lemongrass,basil,flexseed,cinamom,lawang jaiphal,glucose & class II preservatives
Size
500 ml
Use for
After consumption quickly recharge your body . Relives constipation & develops healthy digestive system. Reduce bad cholesterol & develops healthy heart & blood circulation system. Magnesium improves blood flows, oxygen & nutrients throughout the body. Increase steady, slow burning energy due to its phytoneutrients, high orac & complex carbohydrates. Good source of iron which transports oxygen throughout your body & is key to energy production & metabolism. Recharge your mind & act nerv / brain tonic. Completely de-stress your body & mind. Develops better body working capacity.
0