Zoom
Sale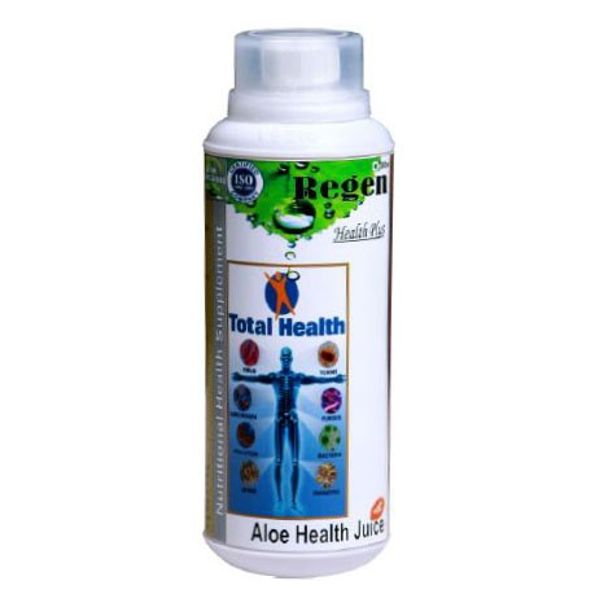 Organic Aloe Vera Health Juice
Brand: Vedic Herbals
Product Code: N VH021
Availability: In Stock
Price: Rs.450 Rs.225 50% OFF
We have prepared Aloe Vera Health Juice with a focus on maintaining overall health with one formation only. This is a complete health drink and guarantees physical and mental wellbeing. Powerful ingredients are a part of this health juice and thus make it a potent remedy for several health conditions.

Health Benefits Of Our Aloe Vera Health Juice
Combats diseases related with digestive system
Reduces intestinal toxicity
Energizes body
Increases sperm count
Relieves anemic/ weakness of body.
Alleviates pain in arthritis.
Detoxified body and purifies blood
Relieves hyper tension.
Regulates blood sugar in diabetes
Reduces bad cholesterol (LDL)
Reduces ageing effect. & improve skin glow
Minimizes menstrual cramps &irregularity in women
Strengthens immune system
Acts as a sexual tonic

Contains : Organic aloe vera leaf juice with amla fr., ginger, basil, shatawari & class II preservatives.
Details
Key Ingredients
Organic aloe juice with amla fr.,shatavari root , lemon grass, tulsi, sunthi & class II preservatives
Size
500 ml
Use for
Develops healthy digestive system & improve laxation Develops healthy immune system you may get free from local infections. Powerful source of antioxidants stops ageing process & keep you fresh full day. Boost your work energy / capacity. Best phytoneutrients, relieves your stress. Develop better eyeside, glowing skin & improve skin tone. Boost minerals & vit. count in body. Helps to retain moisture levels. Repair nervous system disorders. Improve your overall efficiency. Repair blood circulation related disorders. Keep you fresh & young full day. Better preventation of big diseases arise in future.
0