Zoom
Sale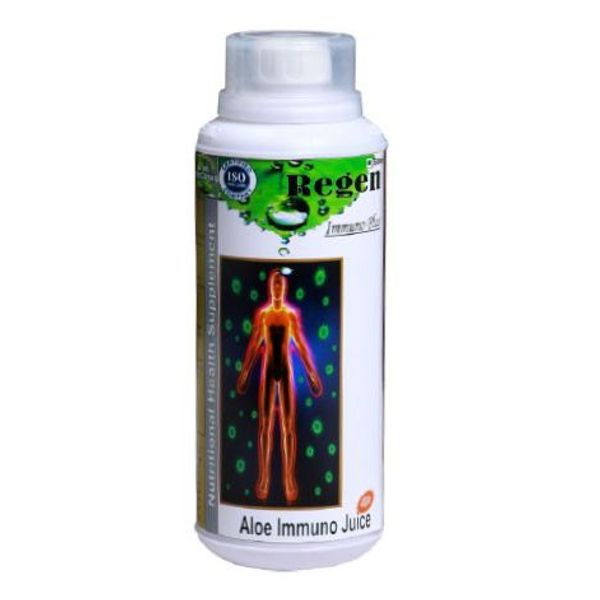 Organic Aloe Vera Immune Juice
Brand: Vedic Herbals
Product Code: N VH023
Availability: In Stock
Price: Rs.450 Rs.225 50% OFF
We have prepared Aloe Vera Immune Juice with natural ingredients that strengthen immune system and help body respond to diseases in a stronger manner. Our Aloe Vera Immune Juice not only beefs up the immunity but develops mental clarity and relieves stress so that you are able to take better decisions in demanding situations. Contact us to Buy Aloe Vera Immune Juice from Mumbai, Maharashtra.

Health Benefits Of Our Aloe Vera Immune Juice

Strengthens immunity
Maintains the right blood sugar level and pH level
Cleanses and regulates colon
Helpful in weight management
Relieves stress and develops mental clarity
Emotional cleansing
Cleanses blood, tissues and organs
Improves energy levels
Gives a radiant complexion
Reduces pains & allergies
Good for liver

Contains : Organic aloevera leaf juice with Goosberry, ashwagandha, beetroot, black paper,soy amino acid, basil, ginger, glucose-fructose syrup & class II preservatives.
Details
Key Ingredients
organic aloe juice with shatawar,sunthi,haridra, carrot,amla,cinamom,lawang,jaiphal & class II preservatives
Size
500 ml
Use for
Develops & regulate your immune system. Balance pH & blood sugar level. A cleansed & regulated colon. Reduce bad weight. Diminished toxins load. Increase mental clarity & relieves stress. Cleans heavy metals from blood. Increase & repair liver capacity. Promote cellular cleansing & rebuilding . Radiant & glowing complexion Reduce pains & allergies. Improve blood, tissue & organ cleansing. Improve energy levels. Emotional cleansing & release. Add an enhanced sense of joy & lightness is usually experienced. You feel completely de-stress & calm.
0