Zoom
Sale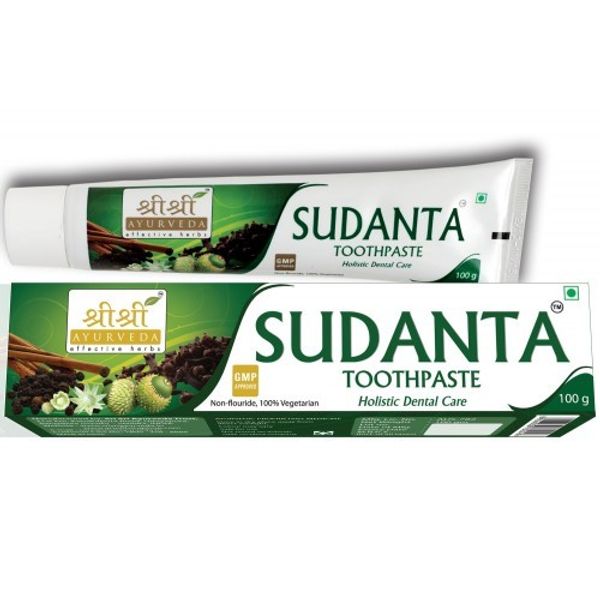 Sudanta Ayruvedic Tooth Paste
Price: Rs.89 Rs.65 27% OFF
Holistic Dental Care - Non Flouride, 100% Vegetraian
Smile confidently with Sri Sri Ayurveda's Sudanta Toothpaste, for complete oral care.
It keeps your breath fresh, protects and prevents gum and tooth diseases, and ensures healthier gums & teeth.
Made from herbal ingredients, it is effective, for toothache, dental caries, bleeding gums, tooth decay and bad breath.
Sudanta Toothpaste is completely free from Fluoride and helps give long lasting freshness throughout the day.
Clove with its strong antibacterial property, fights toothache & bacterial problems.Its astringent property helps keep gums healthy.
Cinnamon being anti-inflammatory, provides good flavour.
Bakul & Mayaphal helps in making gums & teeth strong.
Black pepper keeps away bad breath & gum problems.
Dentists recommend brushing your teeth twice a day and changing your toothbrush once in three months for healthier gums & teeth.
0