Zoom
Sale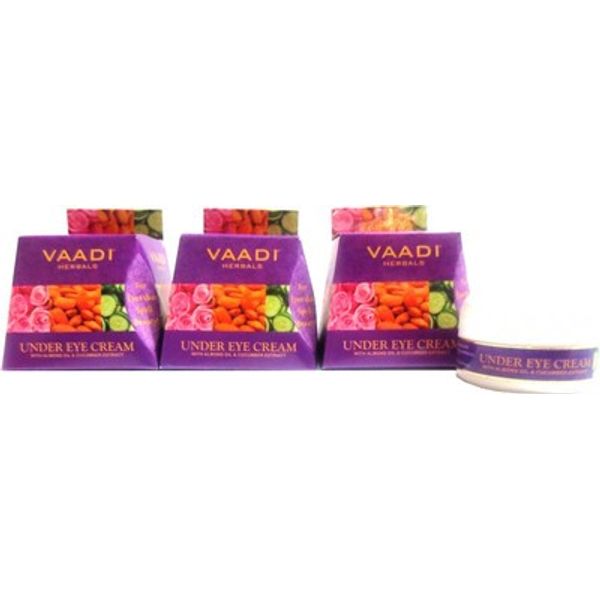 Under Eye Cream - Almond Oil & Cucumber Extract
Price: Rs.248 Rs.185 25% OFF
Quick Overview
A super-rich formula for your under-eye skin; its regular use keeps your eyes and the surrounding skin looking young & lively. The age-old goodness of Cucumber, Almonds & Pink Rose, works from within to lighten the dark skin (circles) under the eyes, and to reduce puffiness. Their anti-oxidant content smoothes wrinkles, reducing years off your eyes!
Ingredients
Almond oil : Rich in Vitamin A & D that remove dark under eye circles and improve complexion.


Vitamin-E : A powerful antioxidant that prevents skin ageing & wrinkling. Nourishes under eye area.


Cucumber : Cools the delicate skin around the eyes. Reduces puffiness of the eyes.


Rose Water : Provides freshness making you look younger.
How to use product
Apply daily under the eye in the morning and before going to bed.
Details
Composition
Vitamin E, Rose Water, Cucumber, Almond Oil
Ideal For
Women, Men
Size
30 gm x 3 pcs
Use for
Reduce Dark Circles, Anti-wrinkle, Reduce Puffiness, Moisturization & Nourishment, Anti-ageing
Type
Herbal
0